The marketers agree on the role that social media play in marketing campaigns. Currently in the USA budgets spend on social media actions take about 11% of all digital budgets.
---
According to estimates of Media Post in the USA, spendings on Facebook in 2015 will reach 9,7 milliard dollars.
of consumers admits that they use social media
in the process of making shopping decisions (source: Biznology).
of the Internet users shares the website contents with their friends,
family and co-workers at least once a week (source: Ber Art).
of people aged 18-34 admits that it's possible for them to buy something under the influence of their friends post in social media. lat twierdzi, że prawdopodobne jest dokonanie
mediach 33% people in this group admits that it's highly unlikely (source: Heidi Cohen).
Women are the biggest group of Facebook users in Poland.
In the first quarter of 2015 female users amounted to 6,8 mln. When it comes to age, the most users are people between 25 and 34 years old. They are the most active users, amounting to 1,9 mln. From an advertisers point of view theses people are potentially active on the job market – earning and spending their own money. Facebook users aged 55+ are still in the minority, although their presence grew about 1/3. (Catvertiser).
Communication with clients,
in the scope of products and service, is an important factor of every business.
Internet advertisement allows for many different solutions,sometimes it's difficult to pick the right one. Facebook is the biggest social media network with great possibilities for marketing communication. It's no surprise that many marketers consider investing in the channel.
marketers claims that social media presence
is important for their company (source: Ber Art)
Advantages of communication on Facebook
---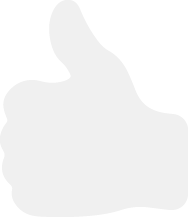 It's important for business to reach the biggest audience. Facebook is the most popular social media network with over a milliard users, who each day are engaged in communication. It provides for good perspectives in gaining the potential clients.

Facebook allows to carry out the campaign even with really low daily budget, one that oscillates around 1$. Even such small investment can yield satisfactory results.

Advertising system on Facebook allow for convenient creation and emission of ads containing text and photos.

t's easier to reach your clients with developed targeting options. You can choose location, age, sex, hobby, interests, marital status and many more factors that will be meaningful for your business.

An advantage of Facebook is that it allows to build relationships with fans, create interaction with them and build loyalty with your brand.

You don't have to be a specialist in advertising to gain profit from ads communication on Facebook.

Facebook team is constantly creating new solutions which improve and facilitate the use of website functions.