RTB stands for Real-Time Bidding, a modern means by which online advertising space is bought and sold on a per impression basis. The selling takes place via real-time auction model.

eMarketer claims that global expenses on mobile advertising in 2014, amounted to over 40 milliard dollars.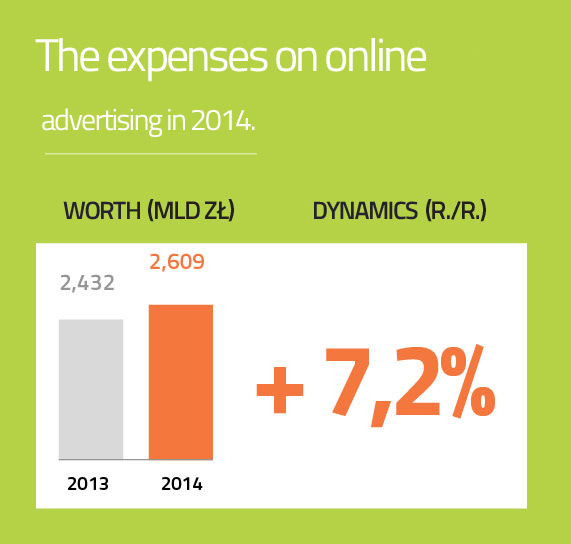 The growth rate of social media market in Poland at the end of 2014.
SEM expenses in 2014 surpassed the 950 million PLN.
of expenses on online advertising
in December of 2014.
of global traffic on the Internet websites comes from popular social media channels.
grew the number of mobile users in social media. Facebook remains the leader on Polish market.
ONLINE ADVERTISING EXPENSES
Online advertising is one of the best developing areas of marketing communication.
According to Gemius research from 2015,
70% of Polish people uses the Internet – that means
24 million of users.

Online advertising expenses in Poland are still growing.
Online ad worth in Poland, in 2014 grew about 176 million PLN, and reached 2,6 milliard PLN in comparison to the previous year.