All important channels will be available to you in one place, from which you will comfortably direct the process at any period of your campaign. The guarantee of success on adblast platform is the use of the best tools based on modern technologies, allowing for effective management of marketing communication.
Catvertiser is a unique tool to optimize and manage your Facebook advertising campaigns. Thanks to features such as: campaigns on CPA basis or advanced post promotion or integration with Google Analytics, Catvertiser is the great alternative to standard Facebook advertising tools. It offers quick and transparent optimization of campaign effects, and lowering its campaign costs.
Simple integration with Google Analytics allows for a deep analysis of advanced statistics of your ads campaigns and monitoring the effect of the ads campaigns (created with Catvertiser) on Facebook. A friendly campaign creator and possibility to upload the ads straigth from Excel, allow to create big number of ads in a short time. It allows you to test the efficiency of your ads.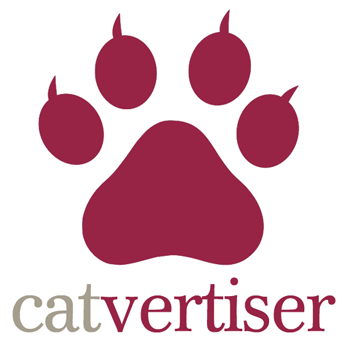 Adform provides the marketers and online publishers automatic system of brand-led media type. It contains RTB solutions and traditional graphic ads, including campaign planning, ad serving, optimization, analytics, reports. Adform unlocks many possibilities of ads display in the most attractive space available on the Internet website.

Thanks to Google AdWords you will show your offer to the customers at the very moment that they're searching on Google for the things you offer. And only pay when they click to visit your website. Each search started by the user, your potential client, will be supported by the ad screeing in front of his eyes.
AdWords are a very effective tool, thanks to which you will plan and conduct campaign in Google broweser. You can choose where your ads will appear, set the suitable level of cost spending and measure its influence over your company. You can pause or stop the ad screening at any time. Sponsored links in a browser play an important role in effective campaign.

AdCarousel is an innovative system to create and optimize creative ads in real-time. While monitoring the current effects, it allows for a unique possibility to influence all ads parameters. AdCarousel uses the innovative algorithm and decides, in place of the marketer, what should be seen on graphic ad, to ensureits highest effectiveness.
AdCarousel system is able to automatically generate and analyse dozens of ads scenarios per second and built-in optimization engine can find the best performing combinations without the need for expensive and tedious testing.
AdCarousel reporting module allows to measure the effectiveness of given creative in relation to any creative feature for example, depending on the color of the CTA (called to action) button, type of background, value change of displayed benefits. The system studies many variants of the campaign provided. It can download the data from external sources (e.g. statistical campaign to study sensibility of variable; automatical campaign publishing products directly from XML; real time optimalization of the defined variables) and build creatives in an automatic way. Thanks to this the content can be dependent on storehouse capacity or dynamically changing prices. The system can display different creatives variables in specific days, for specific locations or even weather conditions.